1-5TPH Small dry mortar plant solution
Tower full automatic dry mortar mix plant
Tower type dry motar product line is applied to mass production,for ordinary and special dry mortar .It can produce variety kinds of products and have high efficency ,which capacity can reach to 200T/h.
1-5TPH Small dry mortar machine Application:
1) Dry mortar;
2) insulation mortar;
3) putty powder;
4) masonry mortar;
5) Thin and Smooth wall mortar;
6) Water proof mortar;
7) Plaster powder;
8) Wall plastering mortar;
9) Ceramic tile adhensive mortar.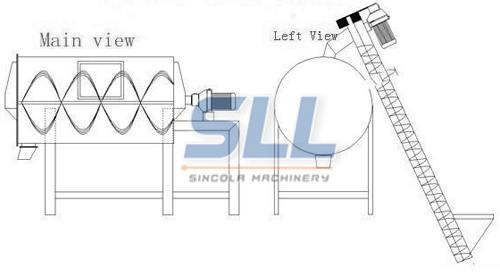 Small dry mix mortar production line Feature:
1.Small investment and best for individual.
2.Small footprint ,ordinary houses can build the factories.
3.Easy to operation ,2-3 people can make it.
4.High yield ,1T for every shift ,the output is 3-5T/h.
5.Easy to maintenance.